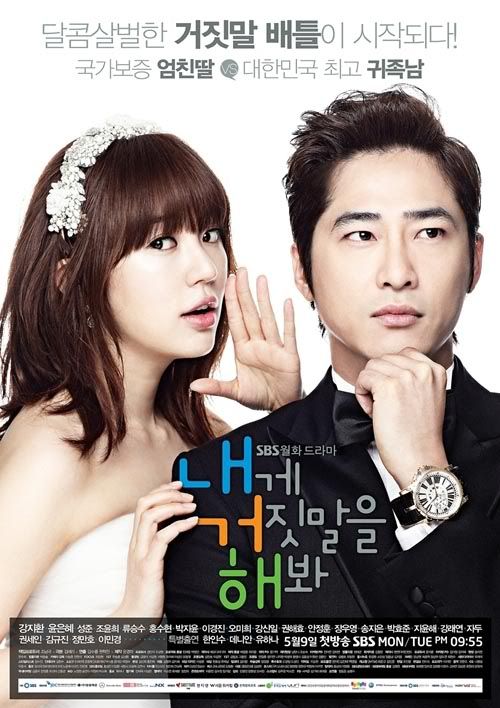 Akhirnya ada juga preview Lie To Me yang tidak diblokir oleh SBS. Preview ini keluar bersamaan dengan konferensi pers Lie To Me yang diadakan kemarin, 3 Mei 2011.
Dan entah kenapa salah satu poster dan konferensi pers-nya mengingatkan saya pada Sungkyunkwan Scandal. Is that a sign that I've missed them?

Poster yang mirip adalah yang ini. Well, seperti komentar Dira, mungkin feeling yang mirip dengan Sungkyunkwan Scandal yang membuat saya ingin menonton drama ini. Bukan kesamaan cerita, namun apa ya..? Susah dijelaskan.
Dan konferensi persnya sama-sama dihadiri oleh banyak aktor/aktris. Tak hanya pemeran utama saja yang meramaikan konferensi pers, tapi juga pemeran pendukungnya.
Saya suka dengan tipe konferensi pers seperti ini. Secara tak langsung, hal itu mengisyaratkan kekompakkan mereka dan pihak produksi menganggap pemeran pendukung sama pentingnya dengan pemeran utama.
Preview berikut ini sebenarnya adalah preview keempat yang telah keluar. Namun tiga preview sebelumnya selalu diblokir oleh pihak SBS. Semoga kali ini tidak
Artikel terkait :
-
Lie To Me : Bagaikan Bumi dan Langit